Martin was recently interviewed for another article in the NR Times, this time talking about running a family business. Below is a snippet of the interview. You can read the full article on the NR Times website here.
The family-run case management company continues to grow, but remains as committed as ever to its clients and team.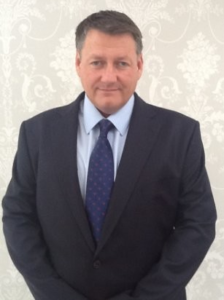 In the latest in our series of case management focus features, NR Times meets Martin Gascoigne of NCMUK, who discusses the ongoing growth of the family-run business and its uncompromising commitment to clients and staff
Tell us why NCMUK was established and what was the ambition at the outset?
NCMUK is first and foremost a family-run case management company with its head office based in South Yorkshire established by my wife, Maria, and myself in 2010.
Having previously been employed as a Senior Social Worker, I decided that I wanted to improve the health and wellbeing of those people needing neurological support. Our aim was to provide a "Jewel and the Crown" service within the realm of brain and spinal Injury rehabilitation.
I understood that this was a big task but I felt that with my vast experience and contacts gained within the care sector, I would be able to step forward and create an environment where people with these conditions could flourish with the help of the right professionals.
With the right team, a determined outlook and a mission to remain transparent at all times, whilst providing a continued professional service at an affordable cost, Neuro Case Management became a reality.
How has the business developed over time?
During the very early stages of the business NCMUK was simply my wife and I working towards providing Mental Capacity Assessments, Initial Needs Assessments and Benefits Reviews for solicitors and their clients based within the Yorkshire area.
This soon expanded, we took on new team members including an operations director, PA and permanent support staff. We extended our professional contact lists with Speech & Language Therapists, Occupational Therapists, Psychiatrists, Psychologists, and so on.
We grew not only in experience but also in determination to achieve our original goal of providing the highest quality service to ensure the improvement in the health and welfare of those we were assisting via advocacy, communication and education at an affordable rate.
As a family-run business we are committed to both our clients and our highly experienced and professional team of staff who maintain NCMUK's vision and values.